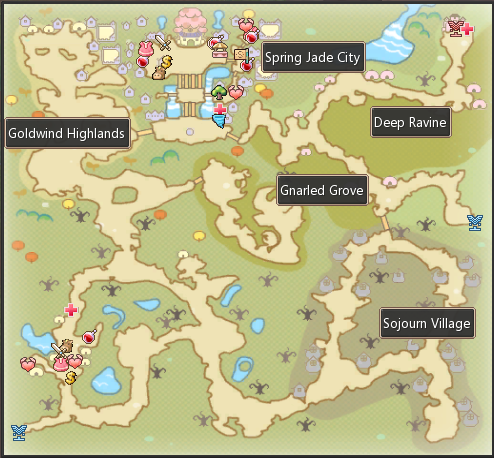 Frost Forest
Edit
A fierce battle rages between the Northern Alliance and the Glorious Shield in this woodland of withered trees.
Under the ruthless attacks of the enemy army, this bleak winter land has grown even more miserable. The cries of bereaved villagers, mournful calls of wandering ghosts, and earth-shaking shouts of battling troops blend to create a terrifying song.
Fortunately, Spring Jade City, the capital of the Spirit Hare Tribe, worked with the Glorious Shield and resisted the enemies in a fierce battle. The war, however, continues as both sides violently fight each other.
Community content is available under
CC-BY-SA
unless otherwise noted.