Welcome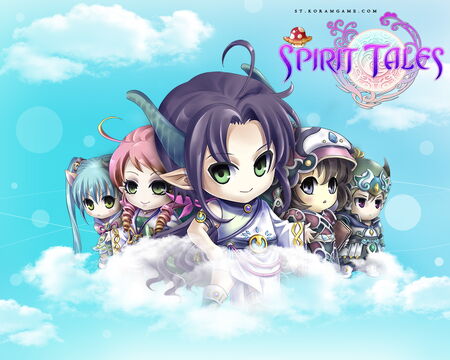 Hello all and welcome to the Spirit Tales Wikia.
Spirit Tales is a free to play, anime-style MMORPG published by KoramGame. Players battle their way across a continent of fierce monsters to take back their homeland, while collecting amazing pets, wearing stylish fashion, and participating in awesome PVP along the way.
This wikia is still a W.I.P. (work in progress), and alot of pages are still incomplete or missing. Therefore we ask you, if you have the time and interest, to help us out. You can do so by checking out the drop-down list category "Helping the Wikia". There you will find Article Stubs, Editing Guideliness and some example pages of how they should look when you create/edit them.
Of course we are still looking for more people to help out, but we also need some people that are good with the Wikia Templates. Therefore you must know the Wikia coding. If you are interested, please contact MetalHarpey on her Talk Page.
Community content is available under
CC-BY-SA
unless otherwise noted.